One aspect of suffrage history that we should all be aware of is the Seneca Falls Convention. Five women met for tea on July 9, 1848 and the meeting would change the course of American history and birth the women's suffrage movement. Lucretia Mott, her sister Marth Wright, May Ann McClintock and Ellizabeth Cady Stanton met at Jane Hunt's house in New York for tea and discussion of women's rights.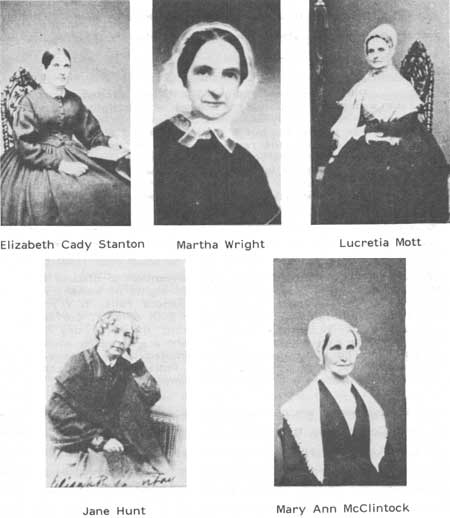 Mott and Stanton had met earlier in London where they both had attended an abolitionist convention. Both had been barred from the convention floor because they were women. The two women met up again when they attended tea at Jane Hunt's house. After much discussion, they decided to hold a "Woman's Rights Convention" and ten days later not only was the event held but it attracted about 300 people. Later referred to as the Seneca Falls Convention, the event launched the women's suffrage movement.
A "Declaration of Sentiments" was debated and published, signed by 100 of the participants. Among the 11 resolutions:
He has never permitted her to exercise her inalienable right to the elective franchise.
He has compelled her to submit to laws, in the formation of which she had no voice.
He has made her, if married, in the eye of the law, civilly dead.
He has taken from her all right in property, even to the wages she earns.
He has so framed the laws of divorce, as to what shall be the proper causes of divorce; in case of separation, to whom the guardianship of the children shall be given; as to be wholly regardless of the happiness of women—the law, in all cases, going upon the false supposition of the supremacy of man, and giving all power into his hands.
Translation: Men are automatically granted full custody of children in the event of a divorce.
After depriving her of all rights as a married woman, if single and the owner of property, he has taxed her to support a government which recognizes her only when her property can be made profitable to it.
He has denied her the facilities for obtaining a thorough education—all colleges being closed against her.
Many of their grievances (and others) we relate (in quilt form) in our program, By the Chimney No More.
You can read the Declaration of Sentiments here.
Just as an aside, who wasn't at the Seneca Falls Convention?
Susan B. Anthony
That's right, "Aunt Susan" as she was affectionately called did not attend the convention. I noticed that some websites not only have her attending but reading the Declaration of Sentiments. Susan B. Anthony met Elizabeth Cady Stanton in 1851, together they would galvanize the movement and lead it into the 20th century. Neither woman lived to see the ratification of the 19th Amendment.
Today is a Two-fer post. Happy Birthday Jane Addams!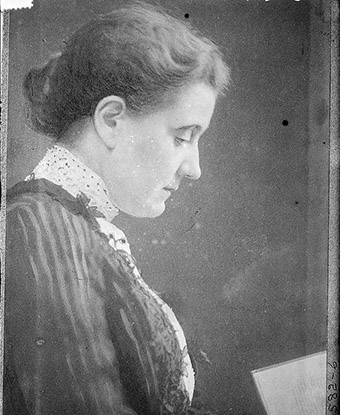 Jane Addams 1860-1935
One of the most remarkable women of the 19th and 20th centuries, Addams was a social reformer, a suffragist, and believed in the dignity of all human beings. She was awarded the Nobel Peace Prize for her work in 1931.
I love reading anything by Addams but suggest you read her essay, "Why Women Should Vote" published in the Ladies Home Journal in 1910. You can read it here.